Will You and Your Dog be Good Candidates Camping Together?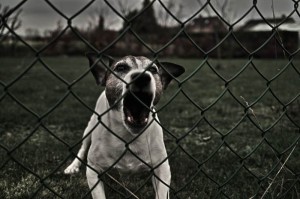 Ask yourself these questions. Your answers will help you make a confident decision on whether you and your dog are ready for camping.
Is My Dog a Good Camping Candidate?
How is my dog's behavior?
Is he calm and easy-going?
Is he used to being outdoors and in public places?
Is he easily excited?
How does he behave when he is on a leash or tied up?
Does my dog make a lot of noise?
If your dog's behaviour is unpredictable and he can get overly excited or aggressive, camping is not an ideal pass-time for him. You dog will need to be obedient and trained; he also needs to be comfortable on a leash and being tied up. If your dog does not react well to the outdoors, public places, meeting new people and other animals he may not be ready for camping.
Am I a Good Candidate to Take My Dog Camping?
Am I physically able to restrain my dog if he gets excited or aggressive (i.e.: when distracted by squirrels, birds, deer, livestock or other animals)?
Will I be able to camp practically with my dog?
Am I confident that I can properly care for him and keep him on good behaviour on the campground?
Can I camp with my dog in a way that will respect other campers?
If you answered yes to the above questions you will likely be a good candidate to go camping with your dog.
If you don't think you or your dog are ready for camping, enroll in a local dog obedience training school. This should do wonders for your relationship between you and your dog. Hopefully, one day, you might both be ready to go camping together.
Read more on:
Author: Kaitlyn
(The CampTrip Team)