Hot Tips on How to Keep Cool
The current heatwave has taken hold here in the UK!
As temperatures soar we are all looking for ways to keep cool. But as a country that seess mostly grey skies, as soon as the sun shows it's face, we cannot wait to pitch a tent and sleep out under the stars.
The cool comfort of May and June are replaced by the hot and sticky days of July and August. Hot weather is ideal for water sports and a wide range of outdoor activities, but when it comes to getting a good night's sleep outside, especially while camping, summer's heat can be a bit of a nightmare. Before you throw down your tent pegs and make plans to spend the next few months at home in front of the AC unit, check out these hot tips on how to keep cool while camping and beat the heat!
Outside the Tent
No matter what time of year you go camping, location is everything. In the summer months, picking a shady, breezy spot can help keep your tent cool during the day, and prevent it from turning into an oven at night. While I don't recommend setting up camp directly under a tree, seeking out a pitch with a good leafy shaded spot, or positioning your car so it shields your tent from direct sunlight, can be the difference between a good nights sleep and a night of sweaty tossing and turning.
Look for a shady spot to set up camp and look to see if the late afternoon sun will shine directly on your tent.
If your site has no trees, position your car so it shades the tent, or your seating area for at least part of the day.
Take an inflatable kiddy pool for your children or dog to splash in and remember to drink plenty of water.
Clothing and Sleeping Gear
Even if your plans only include lazing around the campsite, tossing a frisbee and firing up the bbq, there are still ways to dress to minimise discomfort from heat both during the day and at bedtime. Lightweight, breathable layers are recommended for both daytime and night wear, and if you're not planning a hike or climb, mesh shoes or sandals are also a great way to keep your feet from baking in the summer sun. Soaking a bandana or cloth in ice water and draping it around your neck or forehead is another simple, yet effective way to keep cool in even the most brutal weather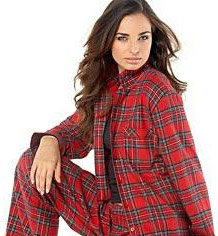 Wear loose, light-coloured cotton clothing and pack sandals, flip flops or mesh shoes to keep your feet cool and protected around the campsite.
Use a broad-brimmed hat to keep the sun off your face and sunglasses to protect your eyes.
Soak a silk or cotton scarf in ice-cold water and drape it around your neck or tie it around your forehead; drape a cool damp towel over your head or mist your clothing with cold water.
Pack a cotton sheet rather than a bulky sleeping bag and consider purchasing pillows with a filling like gel fibre that absorbs heat and keeps your head cool.
Wear light, loose-fitting pyjamas or sleep in the nude if you're in an isolated area.
Inside the Tent
Most sleeping bags are designed to trap heat, which is excellent for chilly nights out in the great outdoors, but torturous on a hot evening. Instead, pack your sleeping bag as bottom layer to separate you from the ground, but also take along a lightweight cotton bed sheet to drape over your body at night. Wearing loose layers to bed can also help minimise discomfort so you can get a better night's sleep.  If possible sleeping in naked may be your best bet on a blistering summer night, but you might want to warn your tent-mates ahead of time if you plan to snooze in the nude.
When it's extremely hot, you can cut down on the heat radiated from the ground by adding insulation like a groundsheet under the tent.
Position the tent so that breezes blow through, and keep the windows open during the daytime.
If you have a tent that's easy to erect, consider taking it down in the morning and setting it up at night to avoid heat buildup.
Pack an electric fan for sites with electrical hookups.
More Ways to Keep Cool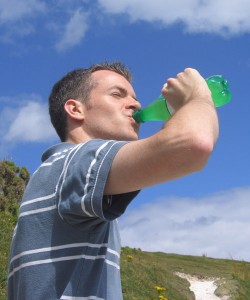 When temperatures climb we're often tempted to grab and ice cold  beer to beat the heat, but caffeinated and alcoholic beverages will raise body temperatures, and lead to dehydration. Instead, stock your cool box with  fruit juices, water bottles, and sports drinks that will help you stay hydrated while out in the sun for long periods of time.
Solve the problem of heat buildup in the tent by sleeping in a camping hammock. Air will flow over and under you, cooling you down more quickly. Some sleeping hammocks come with mosquito netting to use if bugs are a problem.
Designate one cooler just for ice for drinks and put a solid block of ice in it in addition to cubes. The solid block helps keep the cubes from melting quickly. As the ice melts, use the water to keep the family pet's water dish full.
If your site has electricity, set a fan on the picnic table and put a bowl of ice in front of it for a mini air conditioner.
Fill a plastic bag with ice cubes, wrap it in a cloth and hold it in your hands or against your throat.
Happy camping guys, Stay cool!
Author: Rosie Austin
The CampTrip Team