Camp Glam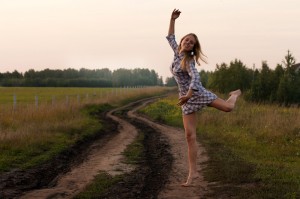 Girls (and boys!) we all know how important it is to look your best, so here is a guide on how to keep up appearances on your camp trip and make the most of the facilities available whether you're wild camping or on a campsite.
Hair
Wild camping:  In hot weather our hair can become a nightmare to manage at the best of times: Dry shampoo will save you from greasy hair when there are no showers available.
For a cute and easy style overnight, try rag curling. Wet your hair through with bottled water and tie up your hair in strips of old cloth as follows – grasp the end of a strand of hair with the centre of the rag folded over it. Curl the strand round the cloth and when you reach the scalp, tie the loose ends of the rag on top tightly. Thinner strips of cloth will make looser curls than thick strips. Repeat around the head. The next day, when your hair is completely dry, take out the rags and voila, perfect curls!
Campsite:  Pay a little extra for an electric hook-up and take straighteners, curlers and hairdryer – you'll look like you just stepped out the salon!
You can also buy hair straighteners which plug into the cigarette lighter in a car for those emergency moments.
Why not take a sachet of hair dye and give yourself a new look in the showers? Remember to take an old towel in case of stains.
Skin and make-up
Wild camping:  A compact or hand mirror will enable you to maintain perfectly plucked eyebrows and spot-on mascara even if you are halfway up a mountain.
Earthy tones can double as eyeshadow and blusher so you can still pack light.
Campsite:  Make use of the sinks and mirrors in the toilets and give yourself a full facial after a long day camping. Cleanse, tone and moisturise using travel size toiletries from your local pharmacy.
Miniature bottles of fake tan can be applied in shower cubicles and washed off after the allotted time. Just tell someone where you're going first in case they start to worry!
Fashion
Wild camping:  For practical day time outfits do Jungle Explorer – strappy vest tops teamed with shorts and hiking boots are sexy and sensible.
For evening, why not do Tribal? Try maxi skirts, sandals and print boob tubes will look cool around the campfire. An armful of bangles will finish the look and keep a shrug handy to avoid a chill.
Campsite: You came in a car right? Pile it high! Use all the hooks you can find, fill the boot with shoes and the glove box with accessories. Why choose what to take when you can take it all?
Wear a different look each day – rodeo, boho, day-glo – have some fun and mix it up!
Pampering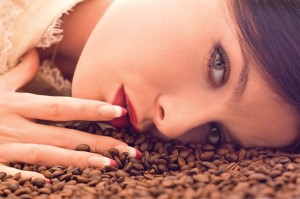 Wild camping:  You may be camping but everyone needs a little TLC. Find yourself a quiet spot and spend ten minutes giving yourself a camping themed manicure – why not tiger stripes or leopard spots?
Campsite:  Claim the shower facilities as your own for half an hour and pamper yourself top to toe! Enjoy a full body scrub to exfoliate. Delicious smells and dreamy bubbles – go on, treat yourself!
Now there's no excuse for not looking fabulous!
Author: Donna James
Edited By: The CampTrip Team