Camping in Collegiate Peaks, Colorado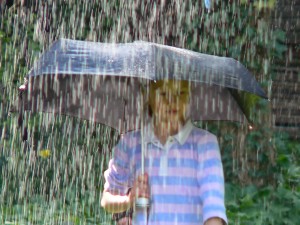 "I look like a skanked-out mouse," my sister complained after two days without a shower. At that comment we both started to laugh.
Dampened but not Deterred: Camping in Collegiate Peaks
This past summer my sister and I went camping the Collegiate Peaks in Colorado. It was our first time backpacking. Everyone seemed pretty impressed that two young, inexperienced girls road-tripped it out to Colorado, camped for three nights, and came back alive and happy. But, honestly, it was one of the best experiences of my life. Not only is the area where we camped beautiful, but the time that I was able to spend with my sister was amazing.
From our experience, we were certainly glad that we packed ponchos as it rains most afternoons in Colorado. If you're planning to make your way out to the area, I would also recommend hanging all of your food from a tree; this is not just because of bears, but because of raccoons and possums as well. I'm pretty sure we had some possum creeping around our tent the first night because we failed to hang our food.
Camping in the Collegiate Peak area is beautiful, and I would strongly recommend it; it isn't crowded, but there is also enough traffic that you feel safe to camp on the trail.  The trail head is outside of Buena Vista, Colorado, and leads to Mt. Yale, one of Colorado's many beautiful fourteen thousand foot peaks.
Author: Samantha Eiffert
Edited by: CampTrip.com