Camping Christmas Wish List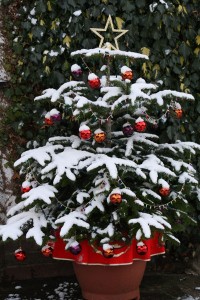 You know, as much as we all love camping, it's a fact that just about nobody spends the Christmas in the wilds: you have to come in for all the celebrations, even if you spent the odd evening pitching your tent in your front room or bedroom (like me!) to extend the camping season that much longer! And winter doesn't mean that we just forget about camping or that there aren't any campers on our Christmas shopping list.
Tis the Season to Stock up on Camping Gear
There is a sleigh-load of Christmas gift ideas for the camping lover, from a bigger and better tent to those newfangled gadgets that help to make the camping experience so, well… cool.
Christmas is only weeks away, so I've put together a list of Christmas gift ideas for you to consider, each of which will have a camping lover grinning with Christmas glee. You might have trouble fitting some into a Christmas stocking though!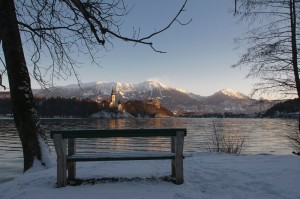 This year, I'm asking for lots of camping and outdoor equipment to aid me in my much loved camping hobby! I'm a camping fanatic and have loads of gear already, but sometimes feel a little envious of my fellow camping friends who have a lot of extra gizmos to help them out. There are a lot of great Christmas gifts for campers, but camping themed Christmas gifts are always a great idea because there is little that an outdoor enthusiast enjoys more than a new piece of gear to play around with. If you overhead the camping enthusiast on your list mentioning that they broke a piece of gear, or you heard them grumbling about something that they're missing, that's a good place to start when selecting a camping themed Christmas gift.
So here it is, my camping Christmas list, because I've been a really, really good girl, honest Santa!
Camping Wish List
Sleeping Mat: I've got to have a comfortable nights sleep so a camping mat is a must! It provides an added layer to a camp bed to give the sleeper an extra bit of warmth during the night, which makes this a great Christmas gift for campers. There are many on the market now, but as long as its inflatable and waterproof, you should get a cosy nights sleep!
Woolly Hat: I always like to wear a nice warm hat, especially to keep my ears warm while I'm roasting marshmallows around the campfire!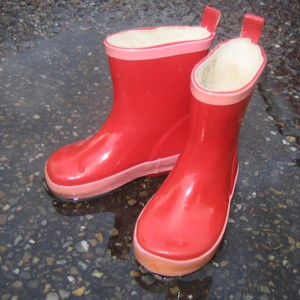 Boots: A decent pair of waterproof warm boots would be a great gift for any all weather camper, like me!
First Aid Kit: I'm a bit accident prone, and as I've been First Aid trained I like to look after my daughters and friends whilst camping so a first aid kit is a perfect gift idea!
Decent Swiss Army Knife: Every camper should have a good camping knife. They come in handy in a variety of ways around camp, and make a great tool in emergency situations, making it a great Christmas gift for campers on your list. I reckon one of these would get plenty of use in the camping kit.
Titanium Cookware Set: All campers love to upgrade their camping equipment, and there is nothing better for cookware than titanium. It's far lighter than steel or aluminum, and heats up very quickly, so you don't waste any fuel. A titanium cookware set makes a great Christmas gift for campers who are always looking for a lighter piece of gear.
Warm Clothing: Camping during the colder months (and sometimes even summer in England) requires that you have the proper gear to stay warm. Thermal underwear, socks and onsies will all make great gifts!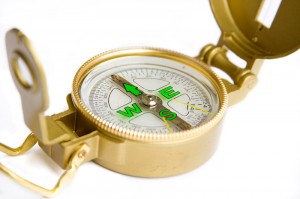 Compass: A nice compass would make a great gift for the camper in your life. A needed item yet one we don't often think of. This would make a nice and thoughtful gift that would sure to be used.
Hamper: How about filling up a cool box (which is a gift in itself!) with different camping supplies? Items such as: bug repellent, citronella candles, glow sticks, lighters and matches, sunscreen. These are just a few ideas and I am sure you can come up with some of your own. You could also use a backpack for holding the items too.
Torches: I think torches and headlamps are invaluable pieces of camping equipment and you can never have too many! The girls and I are always equipped with both on dark evenings and it makes walks to the shower block in the darkness much more fun when you can see where your going!
Ammenities: A 'Bog-in-a-bag' – I think these are a fantastic invention and much more compact than the 'bog standard' (excuse the pun!) Portaloo. It would help with my middle-of-the-night loo issue, where ever you may be.
And finally…. A camping fairy – okay, so perhaps fairy isn't the right term, but if someone could pack up all our gear, transport it to the campsite and have it all pitched and ready when we get there, with the BBQ hot and the wine cold, I'd be in heaven. Oh, and they'd need to do the reverse on the way home!
I hope I get everything on my list! (I know the Fairy is a long shot, but I live in hope!) What would be on your Christmas camping list? Hope this article has given you some ideas for the camper on your Christmas list, and sparked some creative ideas of your own!
Author: Rosie Austin
(The CampTrip Team)