Camping in Changbai Shan, Northern China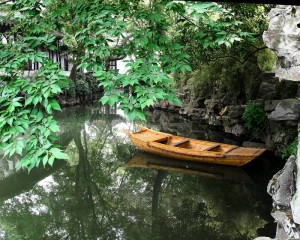 The 'Ever White Mountain's crystal clear springs, looming trees, the rich faunal diversity and the 'Lake of Heaven' definitely fulfilled our expectations of Changbai Shan as we searched Northern China's landscapes as portrayed by motion pictures like 美丽中国, Beautiful China.
Camping in Changbai Shan, China: Heavenly
We had pitched up a tent in that piece of heaven and what can I say – the best advice I can offer on camping is to pick up an interesting site! Camping in Changbai Shan truly lived up to its name.
We camped there for three days on the outskirts of the deep forests, but far away from the scrutiny of fellow tourists and unwanted attention simply for security measures. Aware that wildlife – especially tigers – might be roaming around at night, we stocked up just a bit of food, had our camp fire going the whole night, had one of us keep vigil and the security personnel were well informed of our presence just in case anything went wrong. We were also in constant contact with our school authorities who called whoever was on duty at least every three hours just to confirm that we were safe. As prepared as we were for all emergencies and the unforeseen we were able to relax more and enjoy the true wilderness experiment.
Basic and Brilliant
We didn't have the most comfortable sleeping bags or the best tents – we couldn't afford them. We didn't have a barbecue kit so we didn't eat the best foods. We didn't have the highest technology so we didn't play high tech games. We didn't have much, but we had each other and that was more than enough. We played our shady games, ate convenient noodles and drank water straight from the springs. Those three days camping in the secluded forest of China,  living with only bare necessities and good company, were the best three days of my life.
Author: Isabella Ndege
Edited By: CampTrip.com