What to Look for in Caravan Insurance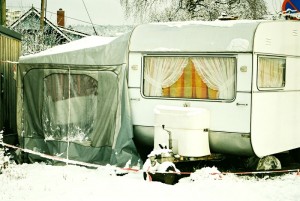 Given the fact that economic depression and social unrest continues to impact on countries across the globe, it is little wonder that a growing number of British holiday makers are now looking to travel, come rain or shine, within the boundaries of the UK. With popular tourist resorts such as Egypt, Greece and Cyprus particularly badly hit, the concepts of camping and summer caravan holidays have never seemed so appealing to wary British residents. Here you will find a short guide covering 3 things that will help you decide what to look for in caravan insurance.
3 Things to Look for in Caravan Insurance:
For those of you who decide to book a caravan trip in the UK, however, it is important to remember the need for adequate insurance. Keep the following points in mind as you consider your options: –
The Nature of Caravan Trips When you book a normal holiday, you are only required to insure yourself in the case of illness, injury or misadventure. Caravan holidays are something different, however, as you must also be protected while travelling on the road to your intended destination. It is particularly important that your caravan is protected by collision coverage, while you should also take care to insure the contents kept inside during transit.
The Threats Posed by Outdoor Terrain The UK is a diverse meld of numerous different terrains, and vehicles can occasionally find it difficult to traverse the great outdoors. If your caravan holiday is hit by bad weather and heavy rain, for example, your vehicle may become stuck in muddy or swamp-like terrain. Your insurance must therefore include towing coverage, so that you can employ the services of a rescue organisation without worrying about the cost.
The Benefits of Green Policies: With the level of environmental and social responsibility continuing to rise in the UK, insurers are increasingly keen to offer green policies to their customers. Not only do these policies enable you to contribute towards a more prosperous natural environment, but they also offer financial incentives and lower annual policies. In the quest for rewarding and affordable caravan insurance, green coverage may help you to strike the ideal balance.
The Last Word
With economic crisis and social unrest prevalent throughout the world, it is little wonder that British holiday-makers are looking to book trips within the confines of the UK caravan holiday's remain among the most popular, and they can be extremely enjoyable so long as you invest in adequate insurance and offer the best possible protection for your vehicle.
Edited By: The CampTrip Team