CampTrip's New Writer!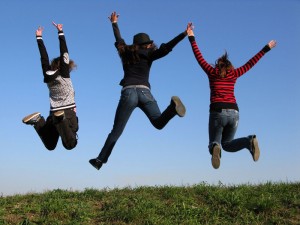 So, it's the moment we've all been waiting for… we are finally announcing CampTrip's new writer!
Firstly, I would like to thank ALL the applicants who applied for this role. It means so much to us knowing how many of you appreciate and enjoy CampTrip enough to actually want to be part of it. I would also like to mention how tough this decision was. Each person that got in touch with us was so well suited for this role, making it such a difficult decision. Unfortunately, for the moment, we can not take on all of you, even though that is something we would love to do. So, without any further adieu, I will announce the newest member of the CampTrip team…Drum roll please…..
Please Welcome Rosie to the CampTrip Team!
Rosie, is an avid camper in the London area of the UK. Her favorite hobby is…you guessed it, camping! She loves camping with her two lovely girls aged 5 and 6 as well as with her sister who is crazy about camping too! Any and every chance she gets she is out camping. Even in the last two weeks speaking with her she has already had several spontaneous camping trips and has planned the next one for this week! She is geared with loads of camping knowledge and tips from years of first hand experience. Rosie is full of energy and personality which I think will shine through in her writing making it lots of fun for our readers. We are really looking forward to seeing her work and having her jump in head first into all things CampTrip!
A Message to All the Applicants
Thank you again for applying for this role. We really do appreciate your support and interest. Please note, this role has been filled but this doesn't mean you cannot be a part of CampTrip. Get involved with the site and our readers and we will be more than happy to have you become part of the team in whichever way suits you. You can ALWAYS submit your stories, tips, knowledge, funny experience etc. Remember this site is for YOU and we want YOU to be apart of it. We are always looking for new material and personal experiences. We also love your support on Facebook and Twitter! Who knows, when the next position is open it could be yours!
If you want to get involved (in any way) please get in touch with me [email protected] I'd be happy to hear from you!
Thanks everyone! CampTrip loves you!
Happy Camping!
Kaitlyn and the CampTrip Team