CampTrip is Searching for a Talented Outdoor Writer!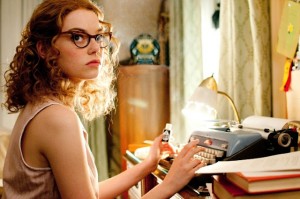 CampTrip is searching for a talented outdoor writer to write articles. We are a fast growing camping/outdoor website that shares fun/useful information and experiences from those who love being outside.
We're Looking for that Someone Special!
We desperately need someone to help keep up with writing new and interesting articles for the CampTrip site. Would you like to earn a bit of extra cash? Do you want to be part of a trendy and exciting camping site? Be part of a great fun loving team? If yes, read on!
CampTrip Writer Requirements:
Must have a few hours every week to write a couple articles (from the comfort of your own home!)
Must be at least 18 years or older. We are open to all walks of life – stay at home mums/dads, those retired, those with other employment, basically anyone who can spare a few hours every week to write about the outdoors!
Very good use and understanding of the English language.
Very good use of grammar and punctuation.
Be able to write informative, interesting and fun articles.
Be creative and pro active.
Being knowledgeable about camping and the outdoors is highly recommended.
This will be a part time role but could grow into other areas and be given extra perks.
If this sounds like something you might be interested in, please send us an e-mail and let us know why you think you would be a good fit for this role. We will also be happy to provide you with more info.
Send your inquiry to [email protected] or, if you know someone who would be great for this opportunity, please share this link and tell them to get in touch!
We look forward to hearing from YOU!
Thanks,
Kaitlyn & The CampTrip Team