Fisherground is the Best Family Campsite in the Lake District UK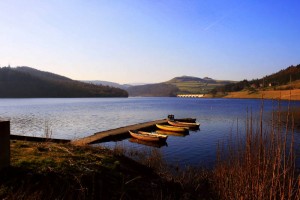 The Lake District is best enjoyed as a wilderness, but we all know that there are tourist hot-spots which test your wallet as well as your temper.  Most 'family' campsites are situated in these busy areas where they know that the shop, café or games room will get plenty of custom from bored children who refuse to do another walk. Fisherground campsite in the Lake District is the best family campsite I have been to yet, here's why:
Fisherground Campsite in the Lake District
Fisherground Farm is different.  It lies in the vale of Eskdale on the quieter, western side of the Lake District in the UK; it's the kind of family campsite that nature-loving parents will appreciate.  Even on a short, child-friendly walk from the farm gate, the peacefulness is broken only by sheep and babbling rivers.
The village of Eskdale Green has a shop and post office for essential supplies.  Along the lane between Eskdale Green and  Boot, at the other end of the valley, are several cosy country pubs.  If a non-walking day out is required, you can still leave the car behind by taking a steam train ride to the seaside village of Ravenglass.   Eskdale's famous narrow gauge railway runs directly behind Fisherground Farm, you can board it within yards of your tent.
When you return to home base, whether you're relaxing or preparing a meal, the children will be having their best fun of the day without having to ask for money.
Fisherground Campsite Facilities
Facilities for youngsters on the campsite are in the best tradition of fresh air and make-believe.   They can paddle the log-built rafts on the pond and play pirates.  They can make a den in the tree house, swing on tarzan ropes, escape down the zip wire.
A well-maintained shower block will get them cleaned up.  There's always hot water and plenty of washing-up facilities.
But the best treat, at the end of the day, is to sit 'round your own campfire.  You build this in an old wheel rim, one provided for each pitch.  You can buy logs and kindling at the farm or at the village shop if you haven't brought your own.
The sausages may be blackened and have bits of grass stuck to them, but they will never taste better!
I can highly recommend the Fisherground campsite in the Lake District. If you're interested in camping here visit the Fisherground Campsite website.
Author: Kay Ellis
Edited By: CampTrip.com