How to Prepare for a Camping Safari

Is there any more romantic destination than the wilds of Africa?
Spotting the big five is a bucket list destination for many, and there's no better way to really experience this beautiful, expansive country, than by camping under the stars, listening to the lions roar in the distance.
Prepare for a Camping Safari:
Africa may be one of the world's most coveted holiday spots, but it's also one of the most intimidating: man eating animals, deadly diseases and horror stories of kidnapping may make even the most hardened camper think twice. However, if done right, a camping trip in Africa should be a safe and relaxing experience. We tell you how to make the most out of your trip and how to prepare for a camping safari.
Consider a Tour
If you are new to independent travel, especially in more challenging destinations, it may be worthwhile to consider a guided tour.
Most good tour companies will employ local guides, who really know the area and will give you the best chance of seeing Africa's famous animals. You can also rest assured that a good tour company has used its selected camp grounds numerous times and is confident in their safety and comfort. What's more, the majority will supply your tent for you, meaning you only need to take a sleeping bag and mat!
Be Immunisation Savvy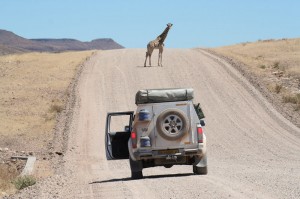 Visiting your GP or local travel immunisation clinic is an absolute must before a trip to Africa. Malaria and other tropical diseases are a real risk, and you need to ensure that you are prepared. A certificate of yellow fever vaccination may be required for entry into some countries, especially if you are coming from a place where the disease is prevalent. Ensure that you have an in-depth chat with your doctor or consultant when choosing malarials: there are a variety of different types, and some are notorious for having fairly severe side effects. Couple your malarials with an insect repellent and a mosquito net for the ultimate protection.
Pack well
It may be hot under the fierce African sun in the daytime, but once night sets in temperatures can things can get considerably chillier. Make sure that you pack warm clothing for the evening, including long sleeved tops and socks to protect you against the ever present mosquitos! As a general rule, earthy colours tend to be preferred over brights, and remember that you are likely to be spending most of the day inside a vehicle, rather than trekking, so dress in loose and comfortable clothing.

Don't Worry About the Animals!
Like most people, your first thought when thinking about an African camping trip, may well be about the safety of being so close to wild animals, with just a thin tent in between you and them. In actuality, animals tend to see the tents as solid objects, and simply walk around them as if they were rocks. One caveat to this is that it is advisable to avoid storing food in your tent, in case curious animals, especially hyenas, get a whiff of it and come to investigate.
Have you ever been on a camping safari? Or do you have any helpful hints and tips for those considering jetting off to Africa?
Author: Helen Cross
Edited By: Rosie
(The CampTrip Team)