Camping Ayers Rock, Australia: The Coldest Night of my Life!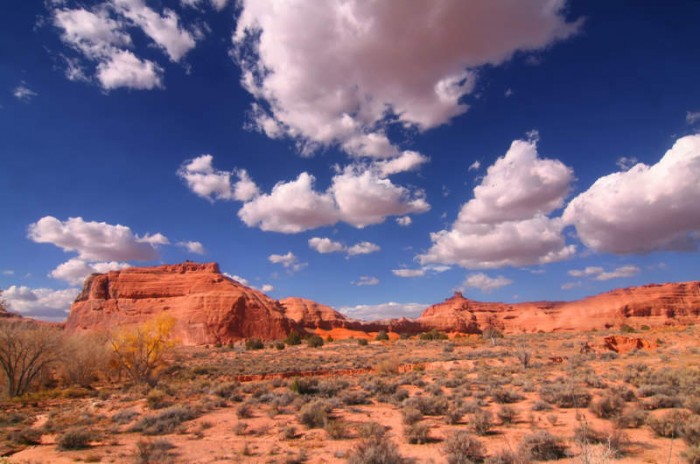 There are many benefits to camping that makes it appealing to both young and old. Not only is it an affordable way to travel and visit new places,but  there are some places of such true, natural beauty, where only camping will do! No other way can you experience the wonders of this planet and the unique bond that man has with nature. A romantic view I know, but for me  – and my slightly less enthusiastic, yet accommodating partner – camping was really going to be the only way to experience ULURU (Ayers Rock) in Australia.
Having started our trip on the east coast of Australia in the balmy summer months, it's fair to say that we were not best prepared for June (Australia's winter) camping at ULURU. Our tiny, two-man tent, our basic camping mats and fleece sleeping bags (no more than blankets) had served us well as we made our way down the Gold Coast and Byron Bay.
Camping Ayers Rock, Australia
After spending 4 months in Sydney we were on the road again and, although we had read that night time temperatures in the outback can fall pretty low in winter (as low as -5c), we were sure that a few extra layers and a cuddle together, with our love to keep us warm, would be all we needed! After all, many of the organised tour groups advertised sleeping under the stars. No tents, just snug little sleeping bags! We never did see any of those groups, and our sleeping bags were anything but snug!
After an exhilarating day visiting the National Park where ULURU, and walking around it's base in our shorts and T-shirts (no real hint, yet, at what was to come) we had headed off with the rest of our group to the obligatory viewing point to watch the sunset. I would say that, in an ideal world, we would have been alone for this romantic moment; but even the other coach-loads of visitors couldn't distract from the sunset's absolute beauty. I was not disappointed. We left to head back to the AYERS Rock Resort campsite feeling tired, but looking forward to a peaceful nights sleep under the stars!
Desert Differs in Temperature for Night and Day
By midnight it was not so romantic. Not even my two pairs of trousers, three jumpers and thick socks were keeping me warm. We huddled together, wrapped around each other like a game of twister gone wrong but what little body heat we managed to steal from one another only served to demonstrate how cold the other parts of our bodies were that couldn't get contact. Sleeping was futile. I was so cold. By 5am I gave up and went for a hot shower to get warm.  Trying to sleep standing up in the shower was difficult, especially with that itchy feeling you get in your hands and feet when the circulation returns, but I was warm at least!
As the day dawned and we started to pack up the tent, we were knackered from not getting enough sleep. I can honestly say it was the coldest, most uncomfortable night of my life!  From a Scottish girl used to camping at Loch Lomond that's saying something. But I never was in the Scouts; maybe then I would have been more PREPARED? Would I do it again? Definitely! There are just some places in this world that you can't experience from a hotel!
P.S The showers were 5 stars!
Here are some Tips on how to Keep Warm While Camping so this doesn't happen to you!
Author: Catherine Anne Jackson
Edited by: CampTrip.com