Halloween Camping – Hubble Bubble, Camping Trouble!
Whilst some campsites are open all year round many are closing for the season.
I have found myself pining for the great outdoors as the air turns crisp and cool.
The trees begin to shed their leaves in every imaginable shade of red, gold, and orange and provide a picture perfect background for a camp trip
as the long dark nights begin to draw in.
But if the idea of packing the car for a camp trip at this time of year
is not your idea of fun….. why not set up your tent in the garden?
My girls and I will be doing just that and have some great ideas for turning our garden into a spooky 'camping' hollow for Halloween night!
Host a Halloween Camping Party in Your Garden!
Invite family and friends to join you in celebrating Halloween at home, and if, like me, you are planning to host the event in your garden, have them bring a carved out pumpkin to light up the night with a great eerie effect and atmosphere!
Put your tent up – perfect cover for the October drizzle we've been experiencing of late!
With a battery-operated light (such as a mini flashlight, instead of a candle) freshly carved pumpkins can create a safe, fun but eerie atmosphere. Tea light candles could be used, as long as you're cautious about where you put them. Or, you could always paint pumpkins a fun new twist that's safe (and fun!) for kids.
Garden Halloween Camping Tips: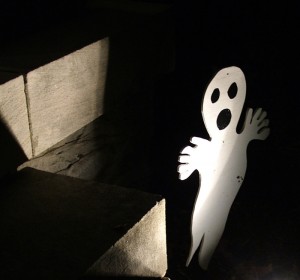 Make your evening as spooky fun as possible. Use all the spooky scary items that can be found to decorate the garden, have bags of sweets ready for trick-or-treaters and don't forget the costumes.
Dressing up for us is the best part of Halloween. A witch, a black cat, a ghost or a zombie… the choices are endless! I always try to incorporate the 'outdoors' as much as I can in my ideas and creations and it gives the kids a chance to become involved and participate! If you want to wear a mask, you can use leaves. All you need is to get a simple mask, which can be bought at most stores around Halloween, just glue on the leaves you want to use. Mud can also be a good part of a costume, (as I have learned from my girls on wet camping trips!) should you need to look dirty, or if you just want to use it like face paint.
Hang Halloween lights on surrounding trees if you have a power source. Place Halloween decorations on the tables, trees, fences and tent. Branches and sticks can be used as decorations and pine cones or conkers work well too!
Go for a Halloween walk in the dark. A "Spooky Walk" offers up spine-tingling adventure for young and old alike. Take headlamps and torches when you go out trick-or-treating! Their treat bags will fill up quickly as they race from one door (or tent!) to another.
Hang a sheet between two trees and host shadow puppet shows.
Sharing ghost stories around the campfire (or bonfire in your garden) is always fun! After everyone has spent the evening trick-or-treating, bobbing for apples, enjoying and participating in all of the Halloween festivities, be prepared with your best ghost story to share with you friends. Ghost stories are a great way to add a little scare to your night. Sit back and watch the wood crackle in the open fire pit and roast a marshmallow or two. Gather around to hear ghosts stories told in total darkness . An experience that won't want to be missed for those who want a fright!
Camping Fun Food Ideas: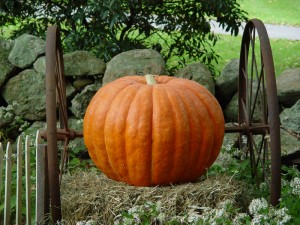 Below are some fun food ideas you can use when camping during Halloween or in the Autumn and winter months. Just because you don't have the sweltering summer months doesn't mean you can't go out camping and get cosy around the campfire and indulge in some delicious winter feasts!
Roast pumpkin seeds over the fire. After you clean out your pumpkins for carving, save the seeds. Remove the pulp and spread them out to dry. Later that night, place them on a large metal tray with slightly raised edges on a grate over the fire. Add some salt and let them roast over the fire.
Present your dinner in a pumpkin. Make a simple beef stew or chilli and serve it in a hollowed-out pumpkin.
Foil dinners with squash, pumpkin and potatoes are delicious and easy to prepare.
Cut the vegetables such as potatoes, carrots and onions into small cubes, add salt and pepper and a little butter, place on foil that has been sprayed with cooking spray and fold it over into a packet. Place into hot coals on the fire and cook until the vegetables are tender.
Good old sausages and burgers always go down well, so get out the BBQ… its not just for summer!
Have a safe and spooky fun filled Halloween…. and happy camping!
Author: Rosie Austin
(The CampTrip Team)