Backpacking Through New Zealand
In my opinion New Zealand is one of the best countries in the world. New Zealand offers everything you could possibly want when traveling. It is the home of breathtaking landscapes such as glaciers, rain forests, white sand beaches, mountains, rolling valleys, volcanoes, geysers and so much more!
New Zealand – New Start
I was 20yrs old when I left home (Vancouver, Canada). I had just finished my Associate Degree from college and was itching to get away and see the world. I decided my first adventure would be backpacking New Zealand, Australia and Fiji. I still to this day have no idea why I chose to go to this part of the world, considering all the other options; but for whatever reason, this was where I decided to go.
Because I was a young-ish girl who had never properly traveled before I decided to book myself onto the "Kiwi Experience", which is basically a hop-on-hop-off bus tour of the country. I had heard a lot of good things about this company from my local travel agency so I went ahead and took their advice.
So, in September 2007 I took the longest flight(s) of my life and arrived in Auckland, New Zealand's capital. If you take only one bit of advice from me it would be: Make sure you venture out of New Zealand's cities, the rural and diverse landscapes are where you will discover the real New Zealand. Don't get me wrong. Auckland, Wellington and Christchurch are all great cities, but I'm sure most Kiwi's would agree that if you only visit the cities, you will not experience New Zealand for all that it is.
The Unforgettable "Kiwi Experience"
I started my "Kiwi Experience" bus tour in Auckland and I took 3 months to tour the country. The great thing about this tour is that you can pick which package you would like and how much of the country you would like to see. It is also very flexible because you can decide how long you would like to travel as the buses are hop-on-hop-off; meaning you can get on or off the bus at whatever stop and stay in that place as long as you like before getting back on the bus. The bus tickets are valid for 12 months, so you can take up to 1 year to travel New Zealand at the pace you like! I found that the buses extensively cover the country and I felt as though I had properly seen and experienced New Zealand for what it really was.
Let the Good Times Roll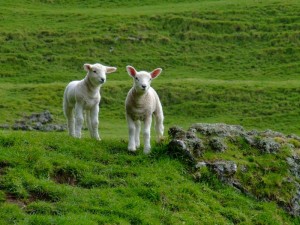 The bus tour offers to make a reservation for you at a youth hostel each night; all the youth hostels the company recommended were excellent! They were always very clean, well-equipped and the prices were very affordable. If you were ever not keen on staying in a youth hostel you could always book another accommodation and the bus driver could usually drop you off at your chosen accommodation. If you are young and do not wish to see the country by camping via car, camper van or RV and are looking to have a very good time, the "Kiwi Experience" is for you! I will warn you that the "Kiwi Experience" bus tour does cater more towards a younger crowd but that is not to say I have not seen older people on the bus. I encountered quite a few people in their 30′ and 40's who were all very interesting and a lot of fun. One of the best things about the "Kiwi Experience" is that you can always find other like-minded people on the bus. You never feel alone or lonely because there are almost always other travelers getting off or on the bus at the same time you are. Every time you get on the bus you will meet new people, but I found that I bumped into a lot of familiar and friendly faces the whole way through my tour.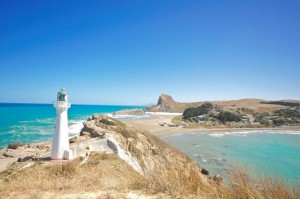 I was quite impressed and satisfied with my whole "Kiwi Experience". Some of my favorite things about the tour were that they make so many fantastic activities available to you everyday, the day is always packed with fun and adventure, the bus drivers are all gems and the people you meet on the bus are some of the best people you'll ever meet! I made some life long mates on those buses.
Like I mentioned earlier, if you are able to go camping or take a caravan or RV through the country, this is the BEST way of seeing all the best bits of New Zealand. Even driving a car through the country would be ideal as it gives you all the freedom in the world and allows for you to travel exactly as you want while touring one of the most stunning countries.
Why New Zealand is so Special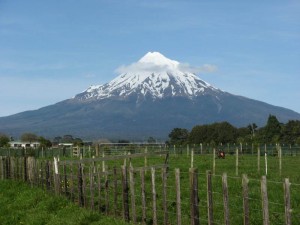 New Zealand has the most spectacular and diverse landscapes of any other country I have ever been to. I have traveled most parts of the world and New Zealand is still in my top 3 favorite countries. New Zealand is incredibly inspiring, absolutely stunning and the "sweet as" people make it what it is. In New Zealand you can find something for everyone offering every type of landscape and activity you could ever ask for.
Exciting Activities for Everyone
New Zealand is home to tons of extreme activities like: sky-diving, bungee jumping, river rafting, quadding (ATV's), zorbing (rolling down a hill in a large plastic bubble), volcano climbing, trekking, glacier climbing…the list goes on. Even if you're not into the extreme activities, you can enjoy: horse riding along the beach, swimming with wild dolphins, bathing in a natural geyser, going on the "Lord of the Ring" tours, taking the ferry around Milford Sound…again, the list goes on!
I managed to take part in all the activities mentioned above and had some of the most fun I have ever had. New Zealand is such a beautiful and exciting country, a country where you could not possibly be bored and without anything to do. If you are looking to go camping, or travel to one of the most unique countries in the world, New Zealand will not disappoint. Everyday I wish I could go back.
If you have any questions or comments please leave a comment in the box below and I will get back to you.
Author: Kaitlyn
(CampTrip Team)
Edited By: CampTrip.com