5 Tips to Remember on Your Next Camping Trip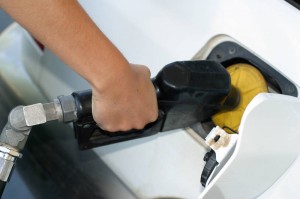 I'm sure every camper has their own list of things to avoid in order to ensure that their camping trip is the most fulfilling and enjoyable experience ever. However, I would like to share five of my own tips to remember on your next camping trip. I have gathered them first-hand from several hastily put-together camping trips, which didn't turn out quite the way that I had planned.
5 Tips to Remember on Your Next Camping Trip:
1. Never Forget to Pack or Wear Your Good Walking Boots
Even if you're not planning on taking hikes, I speak from experience when I say that there's a ninety percent chance that you'll get bored and will want to explore your surroundings. I remember a time when my incredibly fashion-savvy friend insisted on wearing flip-flops when we decided to take a walk. She slipped on a wet rock in the middle of the creek and sprained her ankle. Also, she couldn't find her shoe once I got her back on her feet because it had slipped off her foot and was probably halfway down the creek by then. So yeah – don't underestimate the value of good hiking boots.
2. Don't Embark on a Camping Trip Without any S'mores
Trust me, half the fun of camping is sitting around the campfire, singing and eating S'mores.
3. Don't Be Stingy When You're Applying Bug Spray
Mosquitoes and all sorts of little, winged, blood-sucking creatures live in the woods. It doesn't matter if it's night or day: They will bite you if you're not careful. A more natural alternative to bug spray is using garlic – read more about repelling insects with garlic, and orange peel.
4. Fill up on Petrol Before You Arrive at the Campsite
Time and again, I've forgotten to follow my own advice and I've ended up pushing the car ten miles back to town or calling the tow truck and being charged a fortune, simply because I forgot to check if there was sufficient fuel in the car. It is not fun.
5. Watch Out For the Raccoons
They lurk behind trees, simply waiting for you to slip up and leave the trash bag outside your tent instead of taking it in with you. They will rip it apart and scavenge for leftovers if you're not careful. They're never as cute as they seem on television.
If you follow these five tips, along with whatever others you've picked up over the years, I'm sure that your camping trip will be highly enjoyable instead of a staggering train wreck as several of mine have turned out to be. Good luck and happy camping!
Author: Mehak Naaz
Edited By: CampTrip.com