"Hiking Along" with Jennifer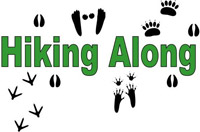 I stumbled across the site Hiking Along and loved what it was promoting. I arranged to have an interview with Jennifer, the founder, to learn more about her and the program to share with you.
Meet Jennifer
Jennifer is a fun, full of energy, teacher and mother of two – to put it simply.  She is an involved, loving mother of two, her daughter ten, and son six. Jennifer is very active in every sense of the word. She is devoted to her family, volunteering, giving back to the community and it seems she is outdoors any chance she gets!
What is Hiking Along?
Hiking Along is a program based outside Washington DC in Silver Spring. Jennifer personally guides children groups out on scenic trails to explore. While the children get to have fun outdoors amoungst nature, they also get to learn about the environment and the impact that humans are having on it. The kids participate in hands-on activities to help learn about their surroundings.
Jennifer will take families and groups with kids aging from pre-school all the way up to high school.  Most of her hikes are by adult facilitation, where groups such as school groups, youth groups, group clubs, birthday parties etc. can experience the outing as a team. Hikes generally cost about $10 per person and the most popular hiking times are in spring and fall.
There are "Eleven different, two mile hikes offered that engage and teach children about hiking safety, Leave No Trace, nature photography, trees, rocks, deciduous and wetland ecosystems, and animal adaptations".
How did Hiking Along get Started?
Jennifer was a classroom teacher before having kids and taught middle school social studies for children with learning disabilities. The school had a great outdoor education component. They used outdoor education as a team building, and self esteem, self confidence booster for the kids.
"The idea was to introduce kids to a totally different activity that's hands on. They could set a goal that was really relevant and reachable to them and feel really good about that. The hope was that by achieving a reachable goal in the outdoors it could then help translate into the classroom -feeling confident about their studies and their academic life."
"After my daughter was born I started hiking with her at only two months old. A friend and I started leading clubs that help maintain the Appalachian trail. We started leading family hikes together and started meeting other families in the Washington DC area. We would go on kid friendly hikes that had great natural play areas like rocks or streams. It wasn't just about hiking, it was about hiking and playing together as a group. It was so much fun – I really enjoyed it."
"When my daughter was about two I started to miss teaching. I didn't want to go back to work full time and so I started to think about how I could combine my love for teaching and the outdoors. I came up with a business concept and wrote a business plan. In 2004, I put my business plan into play and created Hiking Along."
The program started out with just four hikes. It has been steadily growing since then. Now there are eleven different hikes and she does about 15-20 group hikes annually. There's a great Hiking Along Blog and as of this year a new and improved Hiking Along website.
Have you Always Loved Hiking and the Outdoors?
"As a kid I never really participated in camping with my dad and brother when they would go canoe camping. I was very close to my mom growing up, who hated the idea of camping with all the bugs. So I stuck close to her."
"It wasn't until teaching at this school and seeing the nature through their eyes did I realize for myself what a gift they were giving to me. So, my students gave me that gift of my passion for the outdoors and nature."
Although Jennifer did graduate University with three master degrees, she did not major in science. She learned all about nature and ecology out of her own interest and own individual learning.
Some Hiking Along Questions:
What are the most Popular Hikes?
Most popular hikes are "Beavers and Animal Adaptations, in a natural park that has evidence of beaver habitats along the stream". As well as "Kids are Fascinated by Rocks, where we look at some amazing rock formations".
What age group or groups are these hikes most popular with?
"Preschoolers or kids around the age of 4-8. I also do a lot of Girl scout troops and Birthday party hikes."
What was your most memorable moment while on Hiking Along?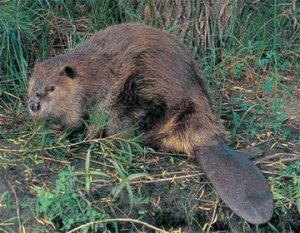 "Last fall I took a youth group on the Beavers and Animals Adaptation hike and that morning we saw a beaver! That was awesome! Kids will always ask me "are we going to see a beaver"?  I have to tell them that they are shy and only come out around dawn and dusk…and this beaver totally proved me wrong! Seeing an animal like that in the wild – the kids loved it!  Plus, I was so excited I came home, told everyone on Facebook and quickly added the photos to my blog!"
Can you share some Tips for Hiking with Kids?
"Find a trial that has great physical features to it like: a stream, river, pond, lake -any kind of body of water that kids can throw rocks in and get their feet wet. Water is such a magnet for kids. Hike on trails that have views, rocks to climb on and anything that offers something neat and fun.
Bring a friend along
Hike at their pace. Let kids pick up sticks and rocks and play with the natural elements.
Don't be overly ambitious about the mileage. Pick easy scenic trails along rivers, limit the distance to keep it a positive experience.
Don't forget snacks! Sometimes I pack a picnic lunch and I utilize great picnic spots along the trails".
What are your Plans for the Future?
Jennifer is going back to teach as a middle school earth science teacher in September. She misses interacting with students and developing a relationship with them. She will still have time to work on Hiking Along, her Blog as well as write a children's book!
A Children's Book
Jennifer is currently writing a book based on a lesson that has to do with trash and it's effects on our local watershed. The book will be about a water bottles journey from a local stream through a watershed. Along the way it meets all types of animals before it ends up in the Atlantic Ocean garbage patch. "It's teaching kids about the ecological consequences of garbage and plastic, putting a human interest on having kids relate to the impact it is having on the ecosystem". The publish date is unknown and as of yet there is no title. Jennifer is still waiting for that "light bulb moment". We will keep in touch with Jennifer and let you know when the book will be published and what it will be named!
Environmental Education Program for Low Income Kids
Jennifer mentioned that another idea in the back of her mind is an after school environmental education program for low-income kids in the community. To get the kids out onto trails that are easily accessed by the back door of their schools. "I love taking those groups of kids out on the trail the best because their "ah ha" moments are so rewarding".
Summer Camps
Those that love the Hiking Along hikes have suggested that Jennifer run a summer camp. Jennifer loves this idea, but feels that for the moment she would like to continue enjoy spending the summers with her kids. In the future, when her kids are older, she will definitely consider setting up some kind of summer camp as a way for kids to enjoy being outdoors.
Jennifer says "the potential for Hiking Along is almost scary and daunting. It's just a balancing act between giving to my business but also giving to my family".
"It was so much fun, so educational, and so interactive." – Lisa, Mother of a 7 year old
From what I can tell, these hikes are hugely popular for adults and kids. Even years after taking a hike with Jennifer, the kids still talk about the hike and they're positive experience. They want to get outdoors and do it again!
We will be in touch with Jennifer and keep you up to date with all her progress.
You can find Hiking Along on Facebook and Twitter!
Author: Kaitlyn
(The CampTrip Team)