Eight Legged Creeps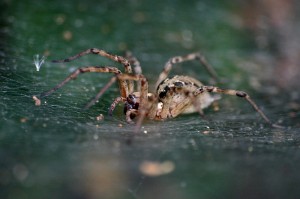 When I was a little girl, I loved going to camp. There was nothing better than spending a week away from home, sleeping out under the stars, refusing to take a shower, and feeling like an adult without the parents. My mom would send me on my way with my sleeping bag, pillow, and a couple pairs of jeans and t-shirts, and I would come back a week later covered in last Sunday's dirt and good memories.
There was one summer, I must have been about ten or so, I went on a backpacking excursion. I easily made friends with a few of the other girls, but there was one in particular I just couldn't seem to sway to like me. Her name was Butch. I never found out if that was her birth name, or simply a pseudo nickname she had given herself, but she hated my guts. I was always nice to her, invited her to hang out with the rest of us girls, offer her some of my gummy worms, but she would just scowl and sulk away.
We had finished our long hike through the back routes in Yosemite National Park, and our counselors had told us to set up camp near a vertical rock wall. I tussled out my sleeping bag next to two of my buddies, Melissa and Cary, and took a gander at the setting sun over the horizon. It was breathtaking.
"What's for dinner?" asked Melissa, throwing her backpack in the dirt with a hefty grunt. Our counselor opened up a baggy filled with hot dogs and started a nice, warm fire. I dug into a snack pack of nuts and dried fruits and took a seat next to the fire. I hadn't seen much of Butch that day. She had dillydallied near the back of the group most of the hike, and at one point I think the counselor had us go ahead because Butch had disappeared. At dinner, I saw her crouch in the shadows on the other side of the fire. She actually looked rather amused, happy. It was probably the first time I had ever seen her smile. She had a rather nice smile, actually, one of those smiles that naturally didn't need braces. The rest of the night was filled with campfire songs and s'mores. Melissa and I flirted with the cute boys and drank too much hot chocolate. But alas, it was time to go to bed.
I needed to use the bathroom before bed, so I grabbed a roll of toilet paper and a shovel and headed out into the wilderness.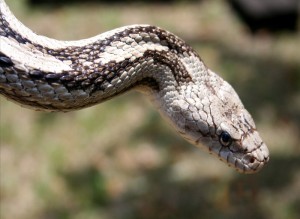 When I returned, I walked by Butch's sleeping bag where I caught her looking at me with one eye open, and a malevolent grin to make a dog stick its tail between its legs. I paid no mind to it, and walked to my bed. Just as I had kicked off my flip-flops and was about to climb in, a voice called out, "Stop!" I turned around to find Cary and one of the counselors approaching me. Cary's arm was outstretched and pointed to my sleeping bag. "Are you sure you saw her do it?" asked the counselor. Cary nodded. "Mm hm. Butch did something to her sleeping bag. I saw it."
I looked down at my sleeping bag and stepped away while the counselor picked it up by the end and hung it upside down. Two shakes of the sleeping bag later, a furry tarantula dropped out. All of the girls shrieked and scooted away. My eyes were wide. I blinked a few times but didn't fully come out of my daze. The next few moments related to the counselor scolding Butch and panicking about what to do. She had called the campgrounds with our satellite phone, and someone from the camp was to immediately come pick us up. Butch was silent on the car ride back to camp. She sat in the front next to the counselor, her head bowed and staring out the window.
"I didn't want to sleep in the dirt anyways," said one of the girls.
"I can finally shower," said another.
"Can you believe Butch would do that?" one murmured.
"She could've been killed," said a fourth.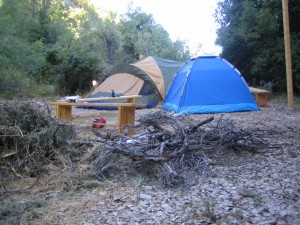 The girls kept talking amongst themselves, not at all trying to hide the fact they were talking about someone in particular in the car. I sat quietly in the back, still dazed and thoughtful about the occurrences of that night. In almost an instant, I would have stuck my bare feet down into sleeping bag I shared with a deadly creature. It could have bitten me, and if I hadn't woken up from the bite, I may have never woken up at all. It would have been all too quick and easy, and someone purposefully and maliciously had attempted to do it to me. Again, what did I ever do to her? Why was I the target? As soon as we returned to camp, her grandmother was called and she was immediately picked up. I never saw Butch again after that. I've always been curious to find out where life took her, where she ended up and such. I'm just thankful that I had someone looking out for me that night.
Author: Kylee Brock
Edited By: The CampTrip Team