A Dip into Camping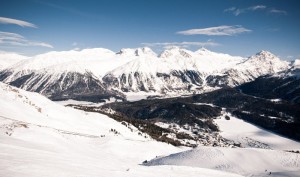 There is a place in the Swiss Alps at 1400 meters of altitude with a lake surrounded by foresty hills and cliffs, Lac Taney. This lake is freezing cold, but after hiking up a very steep mountain for 40 minutes, the first thing we did after putting our camping equipment down was change into our bathing suits and jump into that lake. Our changing room was the backside of a rock that had a 270° view on the lake but was hidden from the essential 90° view of the other campers around. There are some things in camping you learn not to care about. For example, by the end of the trip we (2 girls, 1 boy) were used to seeing each other in our underwear and did not count it as nudity at all.
"Bringing extra dry wood in your bag is always a good idea"
After our swim in the lake where we spent much time in pain from the cold and becoming friendly with the tadpoles we set out for wood and made a campfire. Bringing extra dry wood in your bag is always a good idea. Dry wood was scarce around and we would've had a much harder time if one of our members hadn't spontaneously brought some wood from home. One thing I recommend for campfires: olive oil flavoured bread dough. It heats up and rises over the campfire, and it makes the whole night gooey and warm. Also, it was my birthday. It turns out that marshmallows serve as great candles when you burn and light them. They go off with only a very quick blow at the end of the birthday song. They also look brilliant blazing through the night. And as an advantage to candles, you can easily peel off the burnt part and eat them.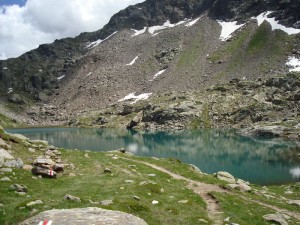 The night was great, all sleeping cozily in one tent, but my favourite part of the trip was waking up to the lake. I remember stepping out of the tent at 8:30 in the morning (after 5 hours of sleep) and feeling fully awake. The scenery and silence made you take a huge breath of fresh air (mentally as well as physically) without you wanting to. I came out of the tent and smiled. The lake was flat and overhead two eagles were chasing each other in the air. They first performed a game of tag before going into a dance of flying in circles, it was beautiful. I should have taken a picture of them really, rather than my sleepy friend making his way out of the tent.
Waking up to wild life is impressive in unexpected ways.
I went for a swim again and then sat at the edge of the lake, simply stretching. There was no better feeling like sitting in such a remote and beautiful place. I will remember the freshness of the place with blithe enthusiasm for a long time. Waking up to wild life is impressive in unexpected ways. When we hiked down and reached civilization again, I felt like I had been gone for a very, very long time. It had only been 1 night, but what a night it had been.
Author: Naomi Poltier.
Edited By: The CampTrip Team